Are you struggling with figure drawing? Do you want the skills to draw the human figure in any pose or position with accuracy and confidence?
Mastering Figure Drawing is the ultimate class for improving figure drawing knowledge and skills. In this class you will learn simple and proven tools and techniques to create dynamic and realistic figures. Along with the knowledge in the class you will also get expert mentorship and guidance to help you learn and improve fast.
What will I learn in the class?
Growing up I loved to draw characters from my favorite cartoons or video games. My dream was to be a character designer for Batman the TV series or the next Street Fighter video game.
Transitioning from student to professional was a struggle. Every time I applied for jobs, my portfolio was rejected or ignored.
I realized that one of the skills I was missing was figure drawing. Although, I had some drawing experience, my figures were flat and I couldn't draw them consistently at a professional level.
Then, one day I found some master artists who mentored and taught me very powerful but little known drawing technology. I studied and practiced this technology and my portfolio quickly improved.
Soon, my work got noticed and after years of struggling, I finally got my first big break as a video game concept artist. Eventually I transitioned to movie poster illustration where I now get to draw some of my favorite actors and characters for Hollywood films, TV shows and animation.
Now after over 20 years of experience as a professional artist, teaching hundreds of students and writing two books on drawing, I've decided to share the tools and technology I've developed.
The same knowledge and technology that helped me and hundreds of students improve their figure drawing and achieve their goals is what you will learn in this exciting new class.
What you will learn
In this class you will learn a strong foundation of figure drawing skills, tools and techniques such as:
How to draw dynamic gesture and movement
Dynamic figure construction
Easy to use proportions and techniques
How to simplify and draw anatomy
Simple, effective and repeatable drawing processes and techniques
Self study exercises and more…
See outline below for more details.
Class Outline

Week 1 – Ultimate Gesture Drawing
Learning how to see the human body
How to make dynamic marks
How to draw movement
Building the figure with the torso
Week 2 – Fluid and Dynamic Figure Construction
Figure construction demystified
3-D drawing techniques
Simplified torso anatomy
combining line and gesture with construction
Week 3 – Starting with Head
Introduction to head drawing techniques
How to draw the neck and shoulders
how to accurately relate the head with the body
proportions made easy
Week 4 – Drawing the Limbs and Advanced Construction
How to simplify and draw anatomy of the arms and legs
Advanced 3-D drawing techniques
How to combine movement and form
Simplifying the hands and feet
Class Schedule
Class will meet once a week for 4 consecutive weeks. Please note all times posted are in Pacific Standard Time (PST, GMT -7). See below for time and dates…
Class meeting time: Thursdays @ 5 am
Dates: November 5 – 26, 2020
Cost
$597 tuition includes:
4 live, weekly classes with at least 2 hours of lecture and demonstration
at least 4 homework critique paint overs
direct interaction with and feedback from the instructor
detailed homework assignments
private Facebook group for students only to interact with the instructor and classmates.
To Register
If you're ready to take your figure drawing to the next level, click the blue button above to join. Upon registration, students will be emailed links to live classes and resources.
For questions, please email chris[at]drawwithchris.com with "figure drawing class" in the subject line.
About the Instructor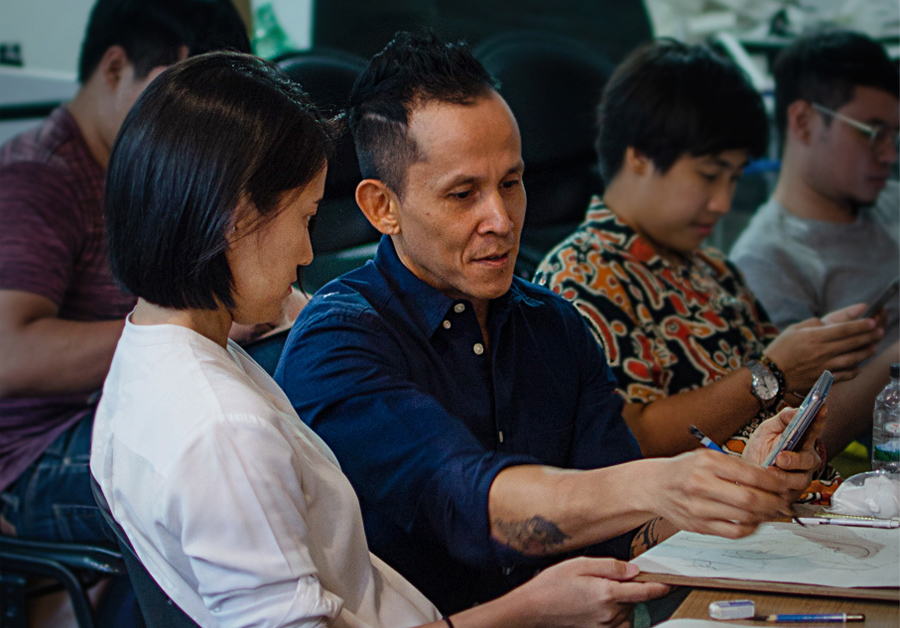 Chris Legaspi is a long time professional illustrator with over 20 years of experience. His work can be seen in hit movies, TV shows and video games. His most notable projects and clients include Birds of Prey, Deadpool 2, Shaft, Luke Cage, Marvel, Disney and Warner Bros. Pictures.
Along with his professional experience, Chris is a popular and admired author and instructor. He has taught at some of the most prestigious art schools in the world including Gnomon and the New Masters Academy. He is the author of 2 books, including Life Drawing for Artists, published by Rockport, are available worldwide.
His clear and elegant communication style combined with his passion for teaching and helping serious and dedicated students has allowed his students and mentees to reach new levels in their artwork and careers. Several of Chris' former students have gone on to work professionally in entertainment, video games and comics.
See below for a sample of Chris' figure drawings.

For more artwork and to learn more about Chris, click here to see the full portfolio or on Instagram @chrislegaspi_art.
Ready to learn skills that pay the bills?
Class begins Thursday, November 6th. Reserve your seat today and get powerful information and expert guidance you need to take your figure drawings to new levels. Click the blue button above to join.
Reviews and Testimonials
"You are an amazing teacher. Really helped me level up and trained my eye. You definitely unlocked a way of seeing and thinking."
— Linda Xiong, San Francisco, Analyst
"I thoroughly enjoyed your section in the portrait for beginners course. You made me feel at ease and comfortable to tackle something that felt impossible in the past. Thank you!"
— Josseline Jeria, Syndey, Fine Artist
"Thanks again for helping me out and guiding me. I am way better now than when I first started."
— Othell Flowers, Chicago, Comics Artist
"I'm an Italian professional illustrator and I found your course invaluable. Thank you."
— Luca Gennai, Italy, Illustrator